Flat Roof Patios in Sydney
Experience the seamless blend of modern aesthetics and practicality with our flat roof patios. The minimalist design complements any architectural style while offering the perfect balance of shade and sunlight. Whether you're enjoying a relaxing day in the Australian sun or seeking shelter from an unexpected rain shower, our flat roof patios provide the adaptable outdoor sanctuary you need.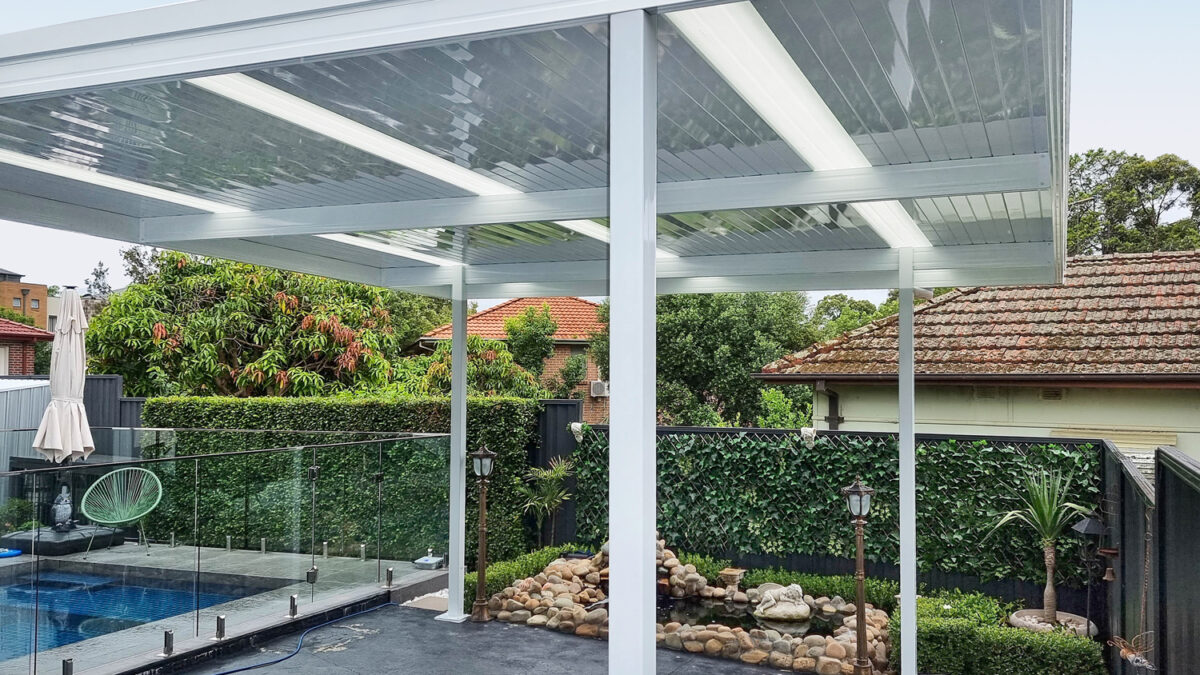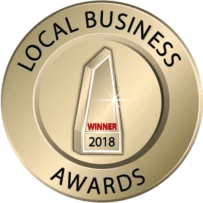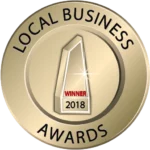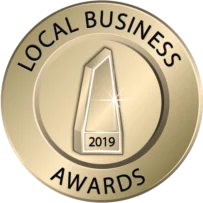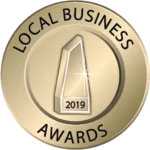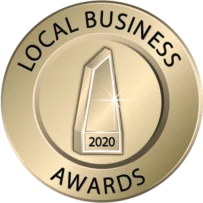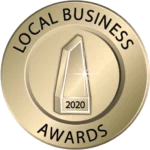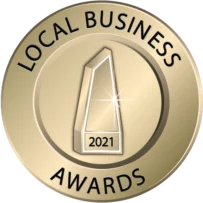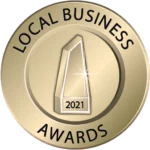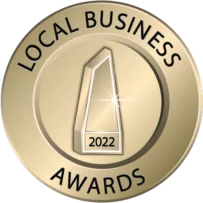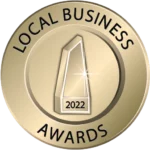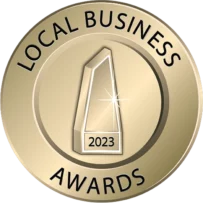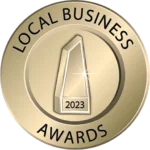 Despite being a conventional patio design, flat patios remain a popular choice for homeowners due to their timeless appeal and cost-effective installation process.
Why Choose a Flat Roof Patio?
Flat roof patios, renowned for their extensive range of customisation options and flexibility, have been a go-to for Aussies. Whether you're seeking protection against Australia's harsh weather or yearning for an enhanced aesthetic appeal, a flat patio can meet all your needs with ease.
Create a Comfortable Outdoor Environment
The relentless summer heat of Australia can render your outdoor area unbearable. Fortunately, the shade provided by a flat roof patio can significantly cool your outdoor spaces, including your pool, ensuring a comfortable environment even during the hottest days. Moreover, the design of flat roofs effectively withstands harsh winter conditions, keeping your outdoor area in top shape throughout the year.
Uncover the Timeless Appeal of Flat Roof Patios
Contrary to their name, flat roof patios are installed at a slight angle to ensure efficient water drainage, thus preventing any potential roof damage. Their simple design ensures low maintenance, saving you time and money in the long run. Plus, their accessibility makes cleaning a breeze, negating the need for specialist equipment.
Customisation for a Personal Touch
Flat patios offer the ultimate versatility, seamlessly integrating with existing structures or standing alone as a unique outdoor feature. Their adaptability allows you to customise a design that aligns perfectly with your home's aesthetic, enhancing its overall appeal.
Ready to Upgrade Your Outdoor Space? Contact Us to Learn More About Flat Roof Patios.
Colour Palettes to Match
Discover a spectrum of colour options to perfectly match your vision, environment, and lifestyle.
Proud suppliers of COLORBOND® steel.
Expand Your Living Space with Our Elegant, High-Quality Decks
Create your dream outdoor oasis with our premium decking solutions. Our high-quality timber is carefully selected for unrivaled durability, ensuring your deck withstands the elements for years to come. With a vast range of colours and textures to choose from, you can customise your deck to match your personal style.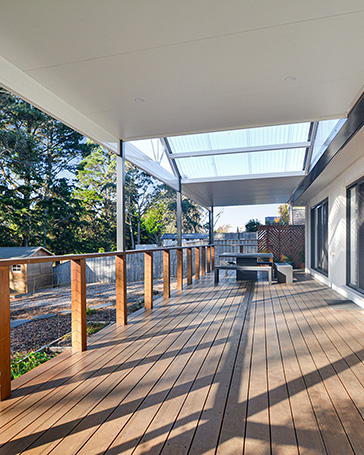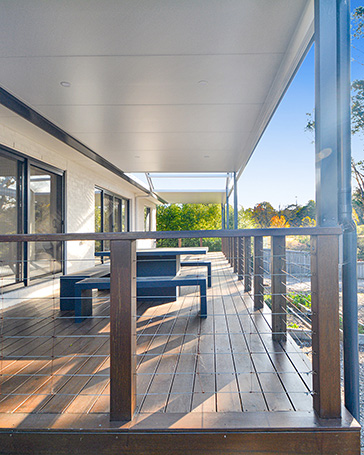 Upgrade Your Outdoor Living
Begin your journey towards an exceptional outdoor living space with our no-obligation design consultation. Simply fill out the form below and a member of our dedicated team will reach out to you shortly. Embark on this exciting transformation with us, where your dream outdoor environment is just a few steps away.
No-obligation design consultation

Award winning team

Assistance with council

Up to 25 year manufacturer warranty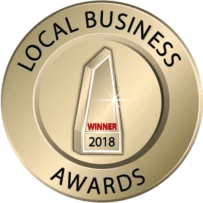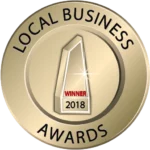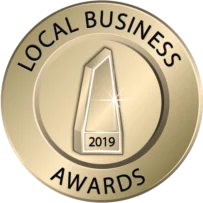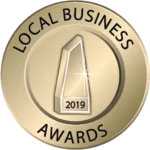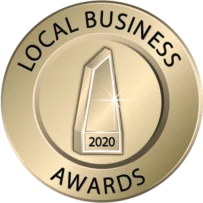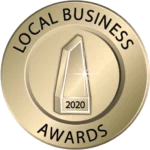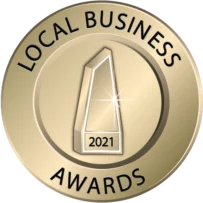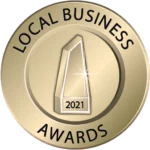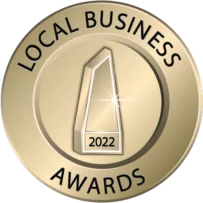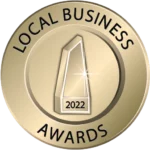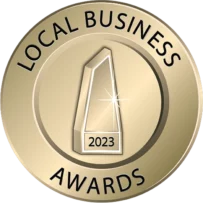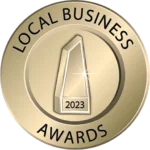 Questions?
Have questions about your outdoor makeover? Find instant answers in our detailed FAQ section, making your design journey smooth and worry-free.
A flat roof patio is a conventional patio design with a roof that appears flat but is installed at a slight angle to ensure efficient water drainage. Despite its name, it is a versatile and customizable outdoor feature offering optimal protection against the elements.
Besides enhancing your property's aesthetic appeal, a flat roof patio is a cost-effective feature that increases your property's market value. Its durability and low maintenance needs make it a worthwhile long-term investment.
What is the difference between a patio roof, pergola, and awning?
A patio roof, pergola, and awning each provide a unique solution for outdoor shading and protection, but they differ in structure, purpose, and appearance.
 
A patio roof is typically an extension of the home's roof, providing permanent protection against the elements. It can be constructed from a range of materials and is designed to seamlessly blend with the architecture of the house.
 
On the other hand, a pergola is a free-standing or attached outdoor garden feature forming a shaded walkway, passageway, or sitting area. It consists of vertical posts or pillars supporting cross-beams, often adorned with vines. While it provides partial sun protection, its primary purpose is to define an outdoor space with a touch of style and elegance.
 
An awning is a secondary covering attached to the exterior wall of a building or freestanding as a standalone feature to complement the home. It's best suited for outdoor entertainment areas or to cover a walkway around the home for weather protection.
 
Each of these options has its benefits, and your choice should depend on your specific needs, preferences, and the architectural style of your home.
In Australia, a patio is commonly referred to as a "verandah." A verandah is a roofed, open-air gallery or porch that's typically attached to the exterior of a building. It is designed to provide shelter and a shaded area for outdoor living, just like patios in other parts of the world. However, the design and construction of verandahs often reflect Australia's unique climate conditions and outdoor lifestyle.
The terms "alfresco" and "patio" both refer to outdoor living spaces, but they are used slightly differently and can convey different design implications.
An alfresco area, a term commonly used in Australia, is typically a part of the house that is designed to blend the indoor and outdoor living spaces seamlessly. Alfresco areas are often directly accessible from inside the house, usually through sliding or bi-fold doors. They are roofed for weather protection and can include features like built-in kitchens or fireplaces, making them suitable for year-round use.
On the other hand, a patio is a designated outdoor space that might be attached to the house but could also be situated separately within the garden. Patios might be covered or uncovered and generally have less of an emphasis on blending indoor and outdoor environments. They can be designed for various functions, such as dining, entertaining, or relaxing.
Overall, while both alfresco areas and patios aim to extend your living space and make the most of your outdoor environment, an alfresco area is more integrated with the home's main structure and often has more sophisticated features.
See More Patio Roof Covers