Flyover Patios in Sydney
Discover the innovative allure of our flyover patios, designed to provide an unmatched outdoor experience. The elevated design enhances airflow and invites in natural light, creating an airy and luminous space. Whether you're entertaining under the bright Australian sun or seeking shelter on a rainy day, our flyover patios ensure optimal comfort, marrying architectural ingenuity with versatile functionality.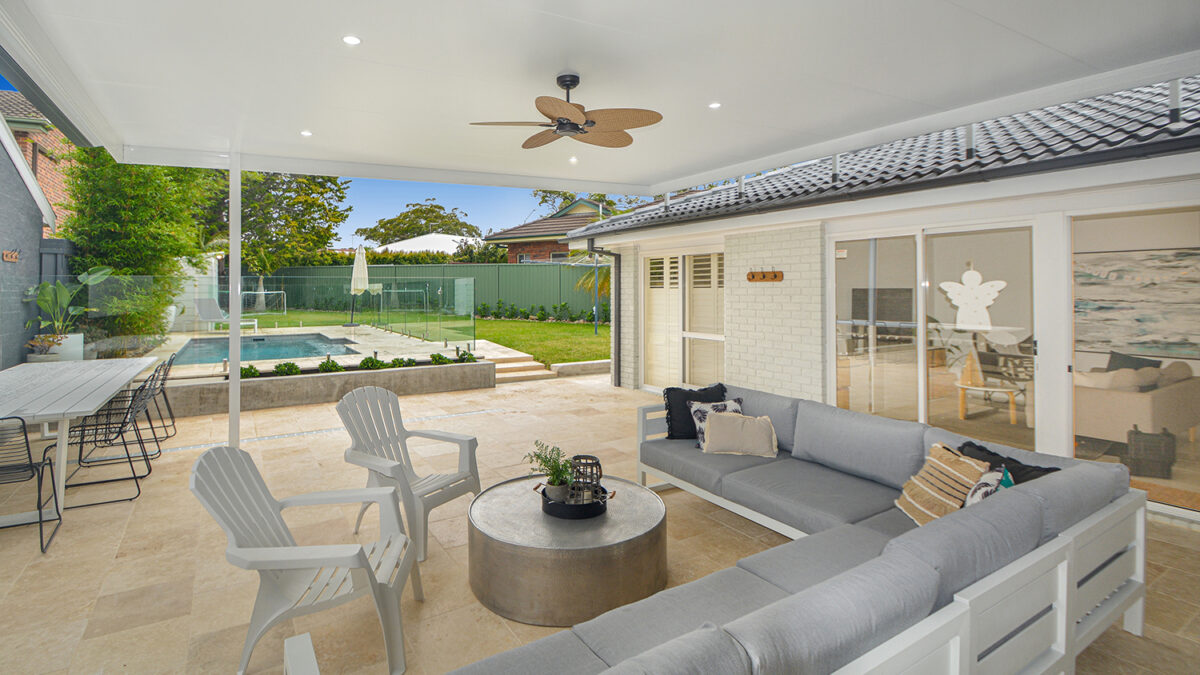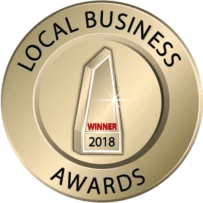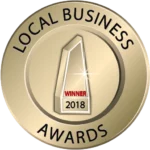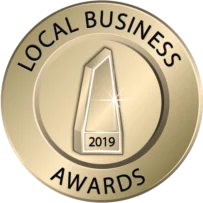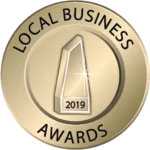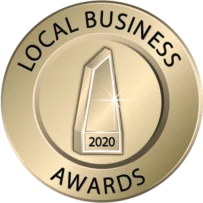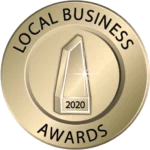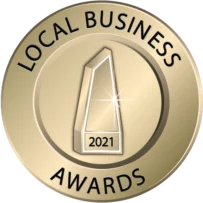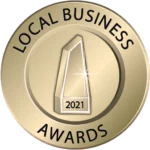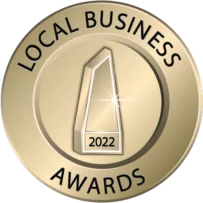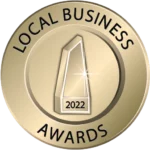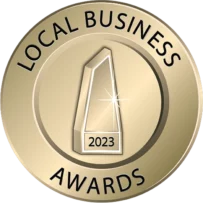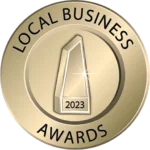 These masterfully designed structures add a new dimension to outdoor living, extending your outdoor space with an elevated cover that flies over your home's existing roofline.
Bask in the charm of an expansive outdoor space under our Flyover Patios. Built with up to an additional 700mm of height compared to standard fascia-attached patios, these high-set structures create a feeling of openness that takes outdoor entertainment to new heights. From festive holiday lunches to casual drinks with friends, every gathering becomes an unforgettable event under the open and airy shelter of a Flyover Patio.
Perfect for Australian Summers
Australia's scorching summers call for ingenious design solutions. Our flyover patios come into their own during those blistering days. With a design that promotes optimal air circulation, the elevated height prevents hot air from stagnating, creating a cooling effect that makes your outdoor area a comfortable retreat even in the sweltering heat.
Inviting Natural Light into Your Space
Harness the power of natural light with our flyover patios. The high-set design of these patios not only provides ample ventilation but also allows more light into your outdoor living area. With a flyover patio, you can enjoy a bright, inviting space even during the daytime, perfect for those leisurely brunches or afternoon teas.
Boost Your Home's Aesthetic Appeal
In the pursuit of outdoor comfort, we haven't forgotten the importance of aesthetics. Our flyover patios are not only functional but also breathtakingly beautiful, adding an architectural flair to your home. Designed with exceptional attention to detail, these structures elevate your home's curb appeal, making your outdoor area a neighbourhood standout. Dive into the world of enhanced style and comfort with our flyover patios, where luxury meets functionality.
Ready to Upgrade Your Outdoor Space? Contact Us to Learn More About Flyover Patios.
Colour Palettes to Match
Discover a spectrum of colour options to perfectly match your vision, environment, and lifestyle.
Proud suppliers of COLORBOND® steel.
Expand Your Living Space with Our Elegant, High-Quality Decks
Create your dream outdoor oasis with our premium decking solutions. Our high-quality timber is carefully selected for unrivaled durability, ensuring your deck withstands the elements for years to come. With a vast range of colours and textures to choose from, you can customise your deck to match your personal style.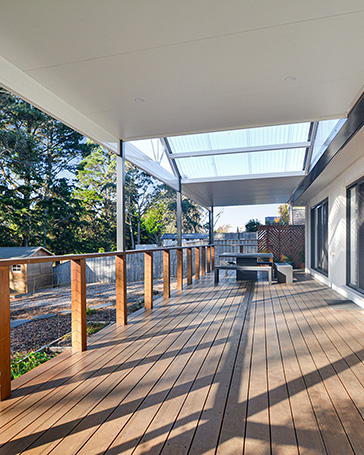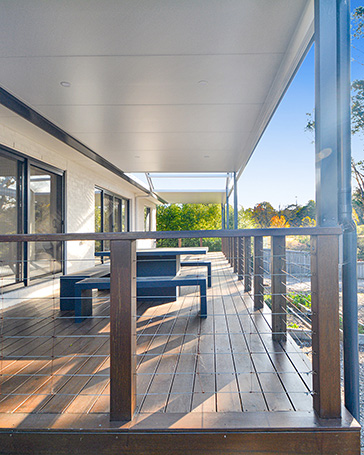 Upgrade Your Outdoor Living
Begin your journey towards an exceptional outdoor living space with our no-obligation design consultation. Simply fill out the form below and a member of our dedicated team will reach out to you shortly. Embark on this exciting transformation with us, where your dream outdoor environment is just a few steps away.
No-obligation design consultation

Award winning team

Assistance with council

Up to 25 year manufacturer warranty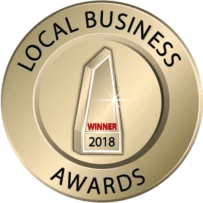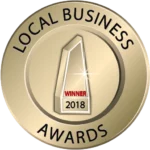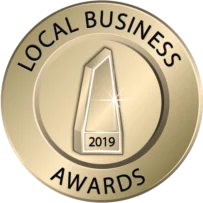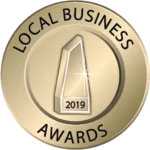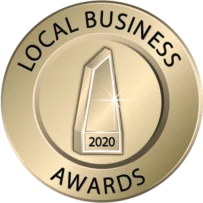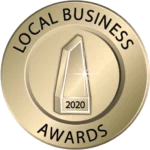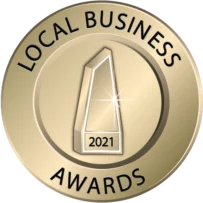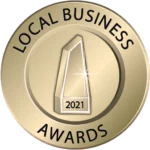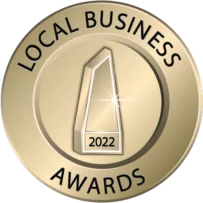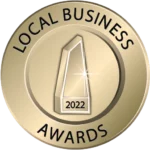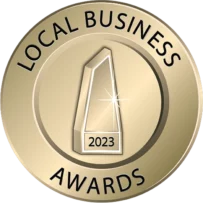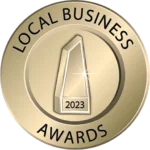 Questions?
Have questions about your outdoor makeover? Find instant answers in our detailed FAQ section, making your design journey smooth and worry-free.
Our flyover patios meet strict engineering standards, so they're more than capable of enduring all sorts of weather conditions. Your patio will stand firm and look great, no matter what the weather throws at it.
A flyover patio is a type of outdoor structure that features a roof extending, or 'flying over', the main roof of a home. This design creates a larger, more open and airy outdoor space by increasing the height of the patio roof. This elevation allows for greater ventilation and natural light to enter the space. Flyover patios can be customised to suit the aesthetics of your home and provide a comfortable and functional outdoor living area.
What is the difference between a patio roof, pergola, and awning?
A patio roof, pergola, and awning each provide a unique solution for outdoor shading and protection, but they differ in structure, purpose, and appearance.
 
A patio roof is typically an extension of the home's roof, providing permanent protection against the elements. It can be constructed from a range of materials and is designed to seamlessly blend with the architecture of the house.
 
On the other hand, a pergola is a free-standing or attached outdoor garden feature forming a shaded walkway, passageway, or sitting area. It consists of vertical posts or pillars supporting cross-beams, often adorned with vines. While it provides partial sun protection, its primary purpose is to define an outdoor space with a touch of style and elegance.
 
An awning is a secondary covering attached to the exterior wall of a building or freestanding as a standalone feature to complement the home. It's best suited for outdoor entertainment areas or to cover a walkway around the home for weather protection.
 
Each of these options has its benefits, and your choice should depend on your specific needs, preferences, and the architectural style of your home.
In Australia, a patio is commonly referred to as a "verandah." A verandah is a roofed, open-air gallery or porch that's typically attached to the exterior of a building. It is designed to provide shelter and a shaded area for outdoor living, just like patios in other parts of the world. However, the design and construction of verandahs often reflect Australia's unique climate conditions and outdoor lifestyle.
The terms "alfresco" and "patio" both refer to outdoor living spaces, but they are used slightly differently and can convey different design implications.
An alfresco area, a term commonly used in Australia, is typically a part of the house that is designed to blend the indoor and outdoor living spaces seamlessly. Alfresco areas are often directly accessible from inside the house, usually through sliding or bi-fold doors. They are roofed for weather protection and can include features like built-in kitchens or fireplaces, making them suitable for year-round use.
On the other hand, a patio is a designated outdoor space that might be attached to the house but could also be situated separately within the garden. Patios might be covered or uncovered and generally have less of an emphasis on blending indoor and outdoor environments. They can be designed for various functions, such as dining, entertaining, or relaxing.
Overall, while both alfresco areas and patios aim to extend your living space and make the most of your outdoor environment, an alfresco area is more integrated with the home's main structure and often has more sophisticated features.
See More Patio Roof Covers